Beschrijving:

A beautifully restored farmhouse with 7 bedrooms, an infinity pool and private energy producing systems for sale in Marche. To see the video click on www.youtube.com/watch'v=y986NGQcRwo

Location
Casa San Giacomo is on the edge of the hilltop town of Monte San Giusto in the Province of Macerata, some 20 km from the beach and the motorway. The airports of Ancona and Pescara are 60 km and 120 km respectively. Monte San Giusto is a lively little town (8000 inhabitants) known for high quality hand made shoes. The town has all day to day amenities as well as restaurants and bars etc. There are a number of cultural and tourist attractions, such as the historic cities of Macerata and Fermo within easy driving distance.

Description
This very recently restored farmhouse for sale in Marche has been planned as a holdiay home with plenty of accomodation for Summer rentals. The house has been divided into three spacious and luminous flats. On the ground floor there is a two bedroom flat and a one bedroom flat and both have kitchen diners. Covering the second and third floor there is another independent flat with 4 bedrooms, 3 bathrooms, a drawing room, a separate kitchen and large terrace. The very well maintained gardens include a stunning panoramic infinity pool (13.5 m x 6.5 m) with gazebo and an old pizza oven which can be restored. The garden is surrounded by 1.43 ha of arable land, 70 olive trees. In the field adjacent to the house, but lower so as not to ruin the view, there are photovoltaic panels that provide a revenue of '18.000/annum sold directly into the grid and a geothermic plant. The small solar panel plant is for sale for an additional sum.

State of repair
Having been recently restored, all fixtures and fittings are top quality and in very good condition.

Utilities
All services are in perfect working order

Land registry details
The property is correctly registered in the cadastre of Monte San Giusto The property has been correctly restored following planning permission gained from the Municipality of Monte san Giusto.

Ownership Details/Contractual Obligation
The house is privately owned and therefore subject to 9% purchase tax on the cadastral (land register) value for a second home and 2% for primary residence. Land is taxed at 12% of the declared sale price.

Potential Land Use
Primary residence or holiday home.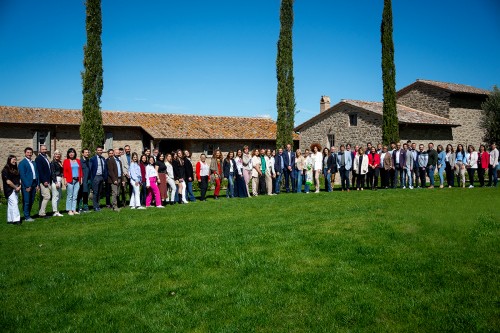 Great Estate†is an international real estate network, specialising in selling†farmhouses,†luxury estates,†luxury villas,†agricultural businesses†and†wineries. As well as coastal properties, tourist businesses and hotels. We can also advise on prestigious investment opportunities. We are located in central Italy, with our Head Office in†Tuscany. As well as having offices in†Umbria,†Sardinia,†Lazio, the†Marche,†Liguria, the areas around†Lake Como,†Lake Maggiore,†Lake Garda, and†Northern Italy. In addition to cities like†Rome,†Florence,†Venice†and†Milan. Great Estate†has a team of property consultants specialising in the Italian property market who are passionate about the beauty and culture of Tuscany, Umbria, Le Marche and Sardinia. We also have a team of international consultants . †With our expertise we can make it easier for you to buy your luxury home. The†Great Estate†real estate group has an international team of over 30 consultants, co-ordinated by†Stefano Petri†(Managing Director). The agency is professional, honest and successful. Its great success is due to our prestigious international clientele buying and selling our†luxurious properties.