Beschrijving:

`AZIENDA AGRICOLA IL BORGO` is a farm of 34 ha with a farmhouse to restore of about 1000 sqm, situated on the border between Umbria and Tuscany. The property is located only 100 meters from the provincial road so it is easily accessible and enjoys a lovely, secluded but panoramic position, the land is south-exposed, slightly hilly and easy to work with.

Location
The property is located on the border between Umbria and Tuscany, only 3 km from the town. The farmhouse is reached by 100 meters of dirt road. From the property you can visit other historic centers such as Cittŗ della Pieve - 12 km, Cetona ' beautiful cultural and tourist center, 30 km away. From here you can reach the A1 motorway exit of Fabro and the railway station - 9 km, from where you can get to the nearest cities such as Rome and Florence. The nearest airport is Perugia Sant`Egidio (48 km) that offers direct flights to Milan and London, provided by Ryan Air. For international flights, the closest airports are Rome Ciampino (154 km) and Rome Fiumicino (185 km).

Description
The farm consists of a main building of about 1000 sqm characterized, despite being a single body, by a lively facade, made entirely of local stone and brick. The farmhouse needs a complete restoration with the re-covering of present rural materials. The private land is about 34 ha, 19 ha of which are arable, uncultivated at the moment, 0.5 ha of forest and 1.8 ha of olive grove. At the property, there is a stream that provides enough of water all year round.

State of repair
To be restored

Utilities
Absent

Land registry details
In order

Ownership Details/Contractual Obligation
The property is owned by a private individual and the sale is subject to a property registration tax of 9% on the registered value if purchased as a second home or 2% if purchased as the main residence. The land is subject to registration tax of 15% from the declared value.

Potential Land Use
The real peculiarity of the farmhouse is its scenic location, easy accessibility and large real estate area. The land offered for sale allows the creation of an enchanting farm with southern exposure and plenty of water.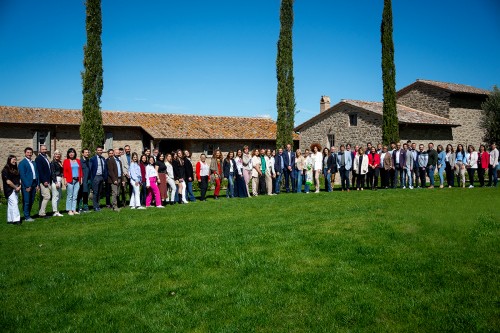 Great Estate†is an international real estate network, specialising in selling†farmhouses,†luxury estates,†luxury villas,†agricultural businesses†and†wineries. As well as coastal properties, tourist businesses and hotels. We can also advise on prestigious investment opportunities. We are located in central Italy, with our Head Office in†Tuscany. As well as having offices in†Umbria,†Sardinia,†Lazio, the†Marche,†Liguria, the areas around†Lake Como,†Lake Maggiore,†Lake Garda, and†Northern Italy. In addition to cities like†Rome,†Florence,†Venice†and†Milan.

Great Estate†has a team of property consultants specialising in the Italian property market who are passionate about the beauty and culture of Tuscany, Umbria, Le Marche and Sardinia. We also have a team of international consultants . †With our expertise we can make it easier for you to buy your luxury home.

The†Great Estate†real estate group has an international team of over 30 consultants, co-ordinated by†Stefano Petri†(Managing Director). The agency is professional, honest and successful. Its great success is due to our prestigious international clientele buying and selling our†luxurious properties.