Beschrijving:

The `Gioiello della Pisterna` is a wonderful apartment located in the heart of the historic center of Acqui Terme, in an ancient building, a few steps from the renowned Piazza della Bollente.

Location
In the heart of the historic center of the renowned spa town of Acqui Terme, a few steps from the pedestrian area.

Description
The apartment consists of: entrance to living room with exposed wooden beam ceilings and balcony, kitchenette; an internal staircase leads from the living room to the first mezzanine where we find a study, a bathroom, and laundry / pantry in the attic. From the living room you pass to a bedroom with vaulted ceiling with a bathroom, wardrobe area, and in a room with a large window overlooking the roofs of the historic center; from this room a wooden staircase leads to the second mezzanine where we find another room. Condominium parking space in the courtyard and cellar in the funds.

State of repair
The property is in excellent condition, the result of a recent renovation.

Utilities
The property is equipped with all utilities.

Land registry details
Great Estate Group, through the owner's specialist, draws up a due diligence on each property, which allows to perfectly know the urbanistic and cadastral situation of every property. The due diligence can be required in case of real interest in the property.

Ownership Details/Contractual Obligation
The property is owned by private individuals and the purchase will be taxed according to the current laws.

Potential Land Use
Ideal as a residential property, it also lends itself to being an excellent investment to be included in the tourist rental circuit.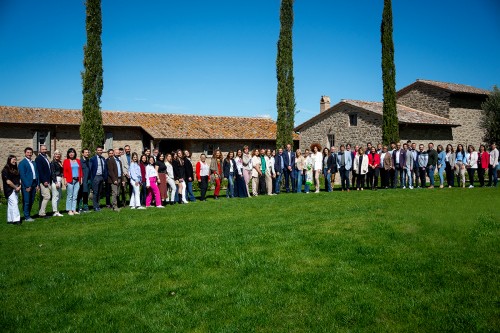 Great Estate†is an international real estate network, specialising in selling†farmhouses,†luxury estates,†luxury villas,†agricultural businesses†and†wineries. As well as coastal properties, tourist businesses and hotels. We can also advise on prestigious investment opportunities. We are located in central Italy, with our Head Office in†Tuscany. As well as having offices in†Umbria,†Sardinia,†Lazio, the†Marche,†Liguria, the areas around†Lake Como,†Lake Maggiore,†Lake Garda, and†Northern Italy. In addition to cities like†Rome,†Florence,†Venice†and†Milan.

Great Estate†has a team of property consultants specialising in the Italian property market who are passionate about the beauty and culture of Tuscany, Umbria, Le Marche and Sardinia. We also have a team of international consultants . †With our expertise we can make it easier for you to buy your luxury home.

The†Great Estate†real estate group has an international team of over 30 consultants, co-ordinated by†Stefano Petri†(Managing Director). The agency is professional, honest and successful. Its great success is due to our prestigious international clientele buying and selling our†luxurious properties.