Beschrijving:

Original stone farmhouse for sale, with internal courtyard and panoramic view of Lake Trasimeno, currently divided into two apartments connected by a double door.

Location
This farmhouse is located along the panoramic road on the Passignano sul Trasimeno hill and is easy to reach.

Description
This newly built stone farmhouse is divided into two apartments on one level and covers an area of 240sqm + one level below the street. This level is reachable from the back of the house and is partly habitable thanks to its large spaces, currently used as basement room, and the already existing bathroom. The outdoor areas (terraces and courtyard) cover a total surface of 180sqm. The apartments are symmetrical and each consists of large living room with closed fireplace, kitchen, two bedrooms, two bathrooms (one with whirlpool bathtub and colour therapy) and laundry room. At ground floor, spacious garage, utility room and technical room for the underfloor heating system fuelled by pellet. The property is surrounded by 1,50ha of land (wood + 6.000sqm of meadow). Possibility to build a swimming pool.

State of repair
The property is in excellent conditions, with high-quality finishing.

Utilities
The property is provided with all the necessary utilities.

Land registry details
Great Estate Group, through the owner's specialist, draws up a due diligence on each property, which allows to perfectly know the urbanistic and cadastral situation of every property. The due diligence can be required in case of real interest in the property.

Ownership Details/Contractual Obligation
The property is owned by private individuals and the purchase will be taxed according to the current laws.

Potential Land Use
The property could be used as main residence or could be inserted into the vacation rentals market, considering its proximity to the shores of Lake Trasimeno.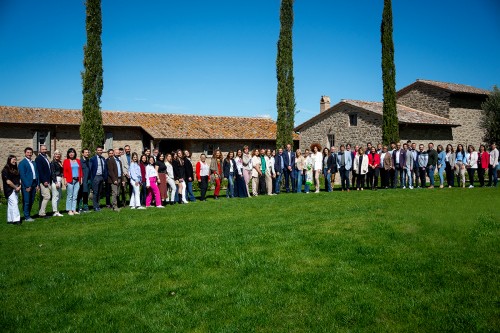 Great Estate†is an international real estate network, specialising in selling†farmhouses,†luxury estates,†luxury villas,†agricultural businesses†and†wineries. As well as coastal properties, tourist businesses and hotels. We can also advise on prestigious investment opportunities. We are located in central Italy, with our Head Office in†Tuscany. As well as having offices in†Umbria,†Sardinia,†Lazio, the†Marche,†Liguria, the areas around†Lake Como,†Lake Maggiore,†Lake Garda, and†Northern Italy. In addition to cities like†Rome,†Florence,†Venice†and†Milan. Great Estate†has a team of property consultants specialising in the Italian property market who are passionate about the beauty and culture of Tuscany, Umbria, Le Marche and Sardinia. We also have a team of international consultants . †With our expertise we can make it easier for you to buy your luxury home. The†Great Estate†real estate group has an international team of over 30 consultants, co-ordinated by†Stefano Petri†(Managing Director). The agency is professional, honest and successful. Its great success is due to our prestigious international clientele buying and selling our†luxurious properties.