Beschrijving:

Farmhouse to be restored with a total surface area of approximately 940 square meters, in an excellent position with a panoramic view of Lake Trasimeno in the municipality of Castiglione del Lago, with about 1 hectare of land.

Location
9 kilometers from Castiglione del Lago, and 1 kilometer from all services.

Description
Farmhouse to be restored dating back to the year 1800, made up of two levels and three annexes to be recovered. On the ground floor the old stables and cellars of the past, the attics on the first floor have been redone, land of about 1 hectare with 23 secular olive trees, a fantastic panoramic view, about 9 km from Castiglione del Lago, Cittŗ della Pieve and Chiusi.

State of repair
General structural safety: load-bearing structures built for more than 30 years. Energy saving level: bee category `g`. Internal finishing degree: below the norm. Degree of ordinary and extraordinary maintenance: mediocre. Degree of external finishing: below the norm. Rationality, functionality and `flow` of internal spaces - Internal layout: sufficient. Congruity of the surfaces of the uncovered and covered spaces with respect to the surface of the property: good. Internal features: terracotta floors, multiple entrances. Year of construction: 1800. Year of last renovation: 1980.

Utilities
There is a well on the property, and electricity.

Land registry details
The Great Estate group carries out a technical due diligence on each property acquired through the seller`s technician, which allows us to know in detail the urban and cadastral situation of each property. This due diligence may be requested by the client at the time of real interest in the property.

Ownership Details/Contractual Obligation
The property is in the name of a natural person (s) and the sale will be subject to registration tax according to the regulations in force (see purchase costs from the private individual).

Potential Land Use
After a careful restoration, as it is located in a quiet and panoramic area, the property can be used as a second home or included in the tourist rental circuit.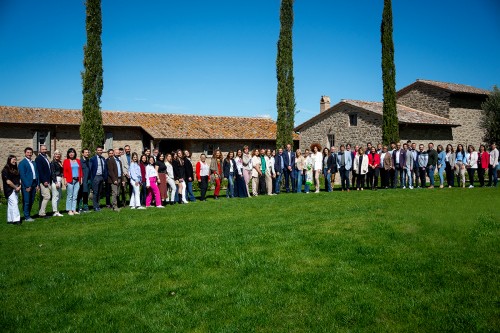 Great Estate†is an international real estate network, specialising in selling†farmhouses,†luxury estates,†luxury villas,†agricultural businesses†and†wineries. As well as coastal properties, tourist businesses and hotels. We can also advise on prestigious investment opportunities. We are located in central Italy, with our Head Office in†Tuscany. As well as having offices in†Umbria,†Sardinia,†Lazio, the†Marche,†Liguria, the areas around†Lake Como,†Lake Maggiore,†Lake Garda, and†Northern Italy. In addition to cities like†Rome,†Florence,†Venice†and†Milan. Great Estate†has a team of property consultants specialising in the Italian property market who are passionate about the beauty and culture of Tuscany, Umbria, Le Marche and Sardinia. We also have a team of international consultants . †With our expertise we can make it easier for you to buy your luxury home. The†Great Estate†real estate group has an international team of over 30 consultants, co-ordinated by†Stefano Petri†(Managing Director). The agency is professional, honest and successful. Its great success is due to our prestigious international clientele buying and selling our†luxurious properties.