Beschrijving:

La Residenza dell`Ambiasciatore is a wonderful apartment overlooking Cortona and the surrounding countryside, and is located on the main floor of a 16th century building in the historic Via Santa Margherita of the famous Tuscan village of Cortona.

Location
The residence in question is located in the heart of the historic center of Cortona in an enviable position and close to all the major points of interest in the city. It overlooks the famous Piazza Garibaldi.

Description
In the heart of beautiful Cortona stands this wonderful property with a gross living area of ''approximately 230 square meters which is accessed by massive double doors in solid oak that welcome you in a corridor with vaulted ceilings. In the open-plan living room and kitchen / dining room, four massive double windows offer an endless panoramic view of the village of Cortona and the surrounding countryside. This open-plan space is centered around an ancient massive stone fireplace. On the same level there are three bathrooms (two of which are en suite) and four bedrooms. The master bathroom features an antique marble fireplace and is separated from the bedroom by a massive double-glazed sliding French door. A bedroom is characterized by a small study with splendid frescoes, perfect as a home office or high fashion walk-in closet. The residence is completed by a cellar / technical room of about 20 square meters used for different purposes.

State of repair
The apartment has been finely restored maintaining the typical characteristics of Tuscan homes. Inside we find wooden window frames with double glazing, antique-style cast iron radiators, original antique art deco rewired lighting, original antique terracotta and marble floors, original period stone fireplaces (fully functional). The residence is completely frescoed with Renaissance historical themes and details. The 5 meter high ceilings retain the ancient wooden beams, while the bathrooms are ultra-sophisticated and elegant and incorporate Carrara marble tiles.

Utilities
The Residence has all the necessary main utilities. The heating system is autonomous and powered by methane gas and is predisposed for an air conditioning system.

Land registry details
The Great Estate group carries out a technical due diligence on each property acquired through the seller`s technician, which allows us to know in detail the urban and cadastral status of the property. This due diligence may be requested by the client at the time of a real interest in the property.

Ownership Details/Contractual Obligation
This property is in the name of a natural person (s) and the sale will be subject to registration tax according to the regulations in force (see private purchase costs).

Potential Land Use
The property is certainly an excellent choice for use as a permanent residence, but it is also ideal as a second home to spend your holidays in one of the most beautiful villages in Tuscany, which is Cortona. The apartment lends itself to being an excellent investment also in terms of tourist rentals.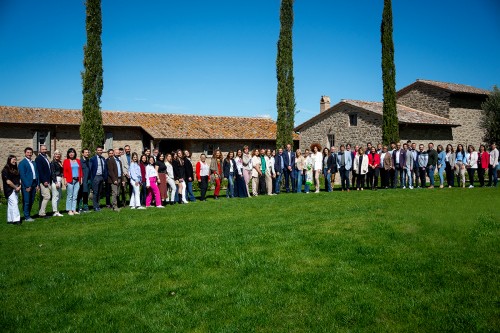 Great Estate†is an international real estate network, specialising in selling†farmhouses,†luxury estates,†luxury villas,†agricultural businesses†and†wineries. As well as coastal properties, tourist businesses and hotels. We can also advise on prestigious investment opportunities. We are located in central Italy, with our Head Office in†Tuscany. As well as having offices in†Umbria,†Sardinia,†Lazio, the†Marche,†Liguria, the areas around†Lake Como,†Lake Maggiore,†Lake Garda, and†Northern Italy. In addition to cities like†Rome,†Florence,†Venice†and†Milan. Great Estate†has a team of property consultants specialising in the Italian property market who are passionate about the beauty and culture of Tuscany, Umbria, Le Marche and Sardinia. We also have a team of international consultants . †With our expertise we can make it easier for you to buy your luxury home. The†Great Estate†real estate group has an international team of over 30 consultants, co-ordinated by†Stefano Petri†(Managing Director). The agency is professional, honest and successful. Its great success is due to our prestigious international clientele buying and selling our†luxurious properties.