Beschrijving:

This beautiful farmhouse will give you a wonderful view of Arezzo, a town rich in history and beauty. The 280 sqm farmhouse is spread over 3 floors and there is also a wonderful swimming pool in the garden. The property includes 3 hectares of land where we also find a small agricultural outbuilding.

Location
4 km from Arezzo, where there is the railway station where you can find high-speed trains. The property is located 15 minutes from the A1 Milano Napoli motorway and 60 km from the international airport of Florence.

Description
Immersed in the nature of the hills overlooking the city of Arezzo stands this beautiful farmhouse of about 280 square meters on three levels. On the first level there is a garage and a warehouse on one side, and a small entrance on the opposite side which leads to two bedrooms and a bathroom; on the first level we have two separate entrances and we find a living room with fireplace, a kitchen, a bathroom and two bedrooms; the third level is served by an external terracotta staircase and is currently unfinished. The property includes about 3 hectares of land, part of which consists of an olive grove with about 170 olive trees, where there is a small agricultural outbuilding. The outdoor swimming pool is above ground and is surrounded by a wooden walkway.

State of repair
The subsoles are in the classic Tuscan habitation composed of terracotta beams and terracotta tiles, and the windows are made of chestnut wood.

Utilities
There are utilities such as LPG gas for heating, electricity connected to the national grid, water directly from a 100 m well, wifi present through a satellite dish and there is an anti-theft alarm system.

Land registry details
The Great Estate group carries out a technical due diligence on each property acquired through the seller`s technician, which allows us to know in detail the urban and cadastral status of the property. This due diligence may be requested by the client at the time of a real interest in the property.

Potential Land Use
The property lends itself to being a second home and can be used as an income through tourist rentals.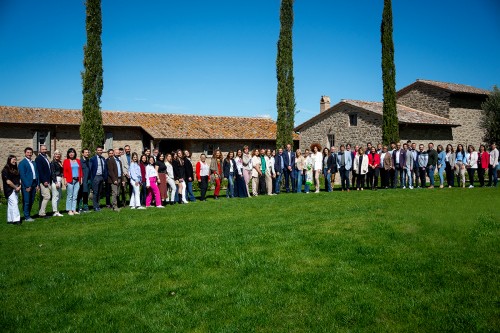 Great Estate†is an international real estate network, specialising in selling†farmhouses,†luxury estates,†luxury villas,†agricultural businesses†and†wineries. As well as coastal properties, tourist businesses and hotels. We can also advise on prestigious investment opportunities. We are located in central Italy, with our Head Office in†Tuscany. As well as having offices in†Umbria,†Sardinia,†Lazio, the†Marche,†Liguria, the areas around†Lake Como,†Lake Maggiore,†Lake Garda, and†Northern Italy. In addition to cities like†Rome,†Florence,†Venice†and†Milan.

Great Estate†has a team of property consultants specialising in the Italian property market who are passionate about the beauty and culture of Tuscany, Umbria, Le Marche and Sardinia. We also have a team of international consultants . †With our expertise we can make it easier for you to buy your luxury home.

The†Great Estate†real estate group has an international team of over 30 consultants, co-ordinated by†Stefano Petri†(Managing Director). The agency is professional, honest and successful. Its great success is due to our prestigious international clientele buying and selling our†luxurious properties.