Beschrijving:

Prestigious villa for sale in Marche - Villa Trionfetti. Villa and large garden built at the turn of the 20th Century with magnificent views of the Sibillini mountains.

Location
The villa is a few kms from the medieval village of Treia, an historic centre in the province of Macerata. It is less than an hour away from the airport at Ancona and 40 minutes from the A14 motorway exit at Porto Recanati The beaches and the mountians are equidistant and easily reachable in 30-40 minutes. Rome is about 3.5 hours away..

Description
Prestigious villa for sale in Marche - Villa Trionfetti. Villa Trionfetti was built in 1901 and is among the most well known villas of the area. Used originally as a Summer retreat, the villa has been maintained in excellent condition (the frescos are original) adding only new services and 2 modern kitchens. Not perhaps a luxury villa, but certainly authentic, the dimensions and layout of Villa Trionfetti make it very easily manageable compared with the usual Marche villas which are often several times larger. The villa covers about 500 sqm on 3 floors plus large cellars. o Gr floor - entrance hall, 2 reception rooms (one is 40sqm), studio, kitchen, larder, and bathroom. o 1st floor - large landing leading to a small terrace, 4 bedrooms and 2 bathrooms. o 2nd floor - 3 bedrooms, drawing room, kitchen and bathroom. In the past this floor has been used a saparate apartment. From here there is access to a small roof terrace with panoramic views of the mountains and surrounding countryside. The 6000 smq garden with its many mature tress (particulalry noteworthy are the huge maritime pine trees) also has a garage, a liberty style well and an annex which can be converted to create more residential space. The drive up to the house is lit. Net surface :(500|') Rooms :(22|') Bathrooms: (5|') Bedrooms:(5|') Youtube:(http://www.youtube.com/watch'v=QiDJJrW1ZTs|Watch Video)

State of repair
The villa needs restoration

Utilities
All services are connected and in good working order.

Land registry details
The property is correctly registered in the cadastre of Treia (MC) No work post 1967 has been undertaken that requires any permission from the local planning office.

Ownership Details/Contractual Obligation
The property is privately owned and therefore subject to 10% purchase tax for a second home and 3% for primary residence.

Potential Land Use
The villa can be used as a permanent residence, a holiday home or a B&B.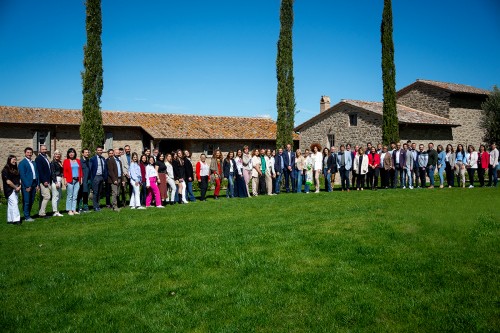 Great Estate†is an international real estate network, specialising in selling†farmhouses,†luxury estates,†luxury villas,†agricultural businesses†and†wineries. As well as coastal properties, tourist businesses and hotels. We can also advise on prestigious investment opportunities. We are located in central Italy, with our Head Office in†Tuscany. As well as having offices in†Umbria,†Sardinia,†Lazio, the†Marche,†Liguria, the areas around†Lake Como,†Lake Maggiore,†Lake Garda, and†Northern Italy. In addition to cities like†Rome,†Florence,†Venice†and†Milan. Great Estate†has a team of property consultants specialising in the Italian property market who are passionate about the beauty and culture of Tuscany, Umbria, Le Marche and Sardinia. We also have a team of international consultants . †With our expertise we can make it easier for you to buy your luxury home. The†Great Estate†real estate group has an international team of over 30 consultants, co-ordinated by†Stefano Petri†(Managing Director). The agency is professional, honest and successful. Its great success is due to our prestigious international clientele buying and selling our†luxurious properties.