Beschrijving:

Characteristic farmhouse with swimming pool and 7000 m2 fully fenced garden with 4 bedrooms for approximately 270 m2. The cottage, although enjoying excellent privacy, is bordered by two other neighboring but well-screened properties. Located in a panoramic area, a stone`s throw from Tuscany and accessible from the Niccone Valley, it offers the right mix of privacy and relaxation in one of the most beautiful areas of Umbria.

Location
The farmhouse is located near the Rocca di Rasina, about 15 minutes by car from Umbertide and from the E45, the main road connecting Umbria. In 45 minutes we are in Cortona. Perugia airport is about 50 minutes away. The famous Reschio Castle is 10 minutes away.

Description
`Casale Cascina` farmhouse is an exposed stone property with great character. It can be reached from the Niccone valley by going up a white road which is wonderfully maintained all year round (4.4 km). The farmhouse, with a central nucleus probably built in 1800, has two floors above ground. The ground floor is accessed from a nice loggia. Here we find a living room and two bedrooms with a bathroom. The ground floor is completed by a large warehouse used as a woodshed and storage, a technical room / workshop, and a room currently used as a kitchenette with French windows overlooking the park and the swimming pool. The first floor is accessible using the characteristic stone staircase typical of Umbrian farmhouses, with a panoramic object. The first floor is divided into sitting room/living room with a large working fireplace, eat-in kitchen with wood stove, corridor, guest bedroom and a beautiful main bedroom with bathroom. It is possible to access the kitchen externally with another more recently built stone staircase. The property is fenced, as is the 7000 square meter park with a 15x5 two-deep swimming pool.

State of repair
The farmhouse features original terracotta on the first floor, while a more recently produced red terracotta on the ground floor. The windows are wooden with single glass. The ceilings are in wooden beams and terracotta tiles.

Utilities
The utilities are all present. Heating is guaranteed by a recently installed LPG tank, as well as a wood stove for the kitchen and the fireplace on the first floor. The water is guaranteed by a well and a storage tank. Internet is present with LTE-4G connection, or the Starlink system can be installed.

Land registry details
The Great Estate group carries out a technical due diligence on each property acquired through the seller`s technician, which allows us to know in detail the urban and cadastral status of the property. This due diligence may be requested by the client at the time of a real interest in the property.

Ownership Details/Contractual Obligation
This property is owned by natural persons. (see private purchase costs).

Potential Land Use
The property is ideal as a second home or to be included in the tourist rental circuit.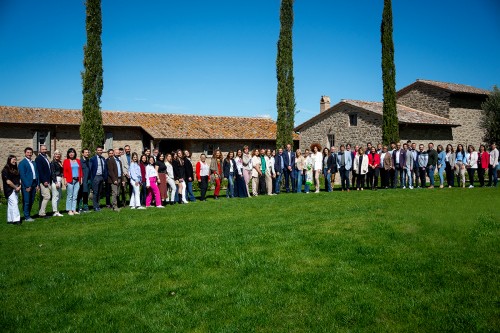 Great Estate†is an international real estate network, specialising in selling†farmhouses,†luxury estates,†luxury villas,†agricultural businesses†and†wineries. As well as coastal properties, tourist businesses and hotels. We can also advise on prestigious investment opportunities. We are located in central Italy, with our Head Office in†Tuscany. As well as having offices in†Umbria,†Sardinia,†Lazio, the†Marche,†Liguria, the areas around†Lake Como,†Lake Maggiore,†Lake Garda, and†Northern Italy. In addition to cities like†Rome,†Florence,†Venice†and†Milan.

Great Estate†has a team of property consultants specialising in the Italian property market who are passionate about the beauty and culture of Tuscany, Umbria, Le Marche and Sardinia. We also have a team of international consultants . †With our expertise we can make it easier for you to buy your luxury home.

The†Great Estate†real estate group has an international team of over 30 consultants, co-ordinated by†Stefano Petri†(Managing Director). The agency is professional, honest and successful. Its great success is due to our prestigious international clientele buying and selling our†luxurious properties.