Beschrijving:

Beautiful farmhouse currently divided into one main apartment and 4 smaller ones, for a total area of 400sqm, plus several annexes, underground garage of 100sqm, large fenced garden, parking area and swimming pool. Panoramic view of the lake.

Description
'Le Rose del Lago' is a beautiful farmhouse located in Umbria. It boasts the typical local architectural style of the Trasimeno lake, with nice brick facades. The building covers an area of about 400sqm on two levels and is divided into 5 apartments, one larger and 4 smaller, for a total of 8 bedrooms and 8 bathrooms. The farmhouse is surrounded by a lovely natural park of about 4.000sqm with swimming pool.

State of repair
The property boasts beautiful brick and stone facades, wooden windows, ceilings with wooden beams and cotto tiles and beautiful cotto pavements.

Utilities
The property is provided with all the necessary utilities: the water supply is granted by the town aqueduct, the electricity is granted by the town supply, the heating system is fuelled by LPG with private tank.

Land registry details
Great Estate Group, through the owner's specialist, draws up a due diligence on each property, which allows to perfectly know the urbanistic and cadastral situation of every property. The due diligence can be required in case of real interest in the property.

Ownership Details/Contractual Obligation
The property is owned by private individuals and the purchase will be taxed according to the current laws.

Potential Land Use
Considering its division into 5 apartments, the property would be perfect to be inserted in the vacation rentals market.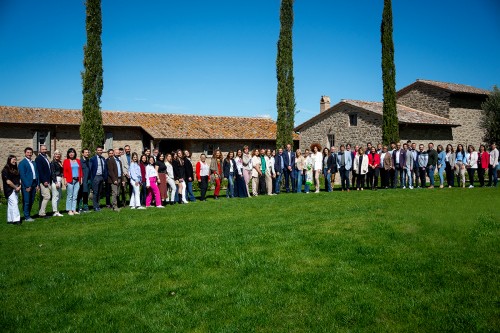 Great Estate†is an international real estate network, specialising in selling†farmhouses,†luxury estates,†luxury villas,†agricultural businesses†and†wineries. As well as coastal properties, tourist businesses and hotels. We can also advise on prestigious investment opportunities. We are located in central Italy, with our Head Office in†Tuscany. As well as having offices in†Umbria,†Sardinia,†Lazio, the†Marche,†Liguria, the areas around†Lake Como,†Lake Maggiore,†Lake Garda, and†Northern Italy. In addition to cities like†Rome,†Florence,†Venice†and†Milan. Great Estate†has a team of property consultants specialising in the Italian property market who are passionate about the beauty and culture of Tuscany, Umbria, Le Marche and Sardinia. We also have a team of international consultants . †With our expertise we can make it easier for you to buy your luxury home. The†Great Estate†real estate group has an international team of over 30 consultants, co-ordinated by†Stefano Petri†(Managing Director). The agency is professional, honest and successful. Its great success is due to our prestigious international clientele buying and selling our†luxurious properties.