Beschrijving:

In one of the most beautiful spots of Lake Trasimeno sits this old ruin that needs a complete renovation. The main building is located on the part of the land that descends towards the valley with a view of the small town of Magione and the charming village of Monte Colognola. The annexes could be moved and rebuilt closer to the crest of the hill in order to allow the view on the lake and this would be the perfect location to view its fabulous sunsets. The property includes 7.7 hectares of land which consists of olive groves (450 trees), arable land, pasture and woodland. The property is located within a private hunting reserve of 200 hectares.

Location
The farmhouse can be reached by covering 900 meters of white road. Magione, where all the necessary services are found, is 10 minutes away by car. Perugia and Cortona can be reached in 25 minutes and Florence in 1 1/2 hours. It is possible to reach the small village of Montecolognola on foot.

Description
Podere Ciambricola is an ancient farmhouse dating back to the 1800`s to be restored. It is located in one of the most beautiful spots on the hills surrounding Lake Trasimeno. The main building is approximately 434 sqm on three levels and is in a typical Umbrian style. It is possible to obtain 5 bedrooms, a large living room and kitchen. It overlooks the Magione valley and the small village of Monte Colognola. There are two outbuildings for a total of approximately 140 sqm; could be rebuilt 50 meters from the main building so as to be placed closer to the crest of the hill allowing for a breathtaking view of the lake. About a hundred meters away is another property where the aqueduct arrives and there is also a well. Inside the property, there is a power pole that allows connection to the network. Together with the farmhouse, approximately 7.7 hectares of land with olive groves are sold, of which approximately 450 are centuries-old that produce excellent oil, plus land for grazing and arable land. It would be possible to purchase an additional 9 hectares. The farm is located in a hunting reserve of about 200 hectares which extends over the hill and is part of a hunting company. We are in the Lake Trasimeno area which, in addition to its small typical villages, offers the possibility of doing various outdoor activities and water sports. The town of Magione is just 5 minutes by car, while Perugia and Cortona are about 25 minutes away.

State of repair
Ruin to be restored.

Utilities
About a hundred meters away is the connection to the municipal aqueduct and there is a well. Not far from the house there is a power pole that would allow connection to the network.

Land registry details
The Great Estate group carries out a technical due diligence on each property acquired through the seller`s technician, which allows us to know in detail the urban and cadastral status of the property. This due diligence may be requested by the client at the time of a real interest in the property.

Ownership Details/Contractual Obligation
The main building has a municipal architectural constraint, however it is not possible to move or modify it.

Potential Land Use
Excellent investment both as a second home to make income in the rental circuit or as a main residence.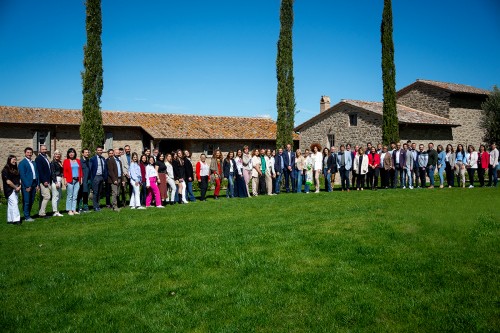 Great Estate†is an international real estate network, specialising in selling†farmhouses,†luxury estates,†luxury villas,†agricultural businesses†and†wineries. As well as coastal properties, tourist businesses and hotels. We can also advise on prestigious investment opportunities. We are located in central Italy, with our Head Office in†Tuscany. As well as having offices in†Umbria,†Sardinia,†Lazio, the†Marche,†Liguria, the areas around†Lake Como,†Lake Maggiore,†Lake Garda, and†Northern Italy. In addition to cities like†Rome,†Florence,†Venice†and†Milan.

Great Estate†has a team of property consultants specialising in the Italian property market who are passionate about the beauty and culture of Tuscany, Umbria, Le Marche and Sardinia. We also have a team of international consultants . †With our expertise we can make it easier for you to buy your luxury home.

The†Great Estate†real estate group has an international team of over 30 consultants, co-ordinated by†Stefano Petri†(Managing Director). The agency is professional, honest and successful. Its great success is due to our prestigious international clientele buying and selling our†luxurious properties.