Beschrijving:

Farmhouse of 400 sqm for sale in Umbria, with guesthouse of 100 sqm and basement of 200 sqm. The property includes a land of 18.000 sqm with tree-lined buolevard.

Location
The property is located in the heart of Umbria, in the Municipality of Cannara, on a panoramic hill overlooking Assisi and Spello.

Description
In the heart of Umbria, just a few kilometres away from Assisi, Bevanga and Spello, in a hilly and very panoramic position, we find this splendid property. It has been recently restored and includes buildings for a total area of 700sqm: - A beautiful 400-sqm restored farmhouse, which needs finishing; - A completely restored guesthouse of 100sqm; - A basement of 200sqm which needs finishing. Considering that the finishing is not present, this property will be the perfect home for those who want to customize their house at their likings. The private land covers an area of 18.000 sqm, including a really charming tree-lined boulevard.

State of repair
The guesthouse has been completely restored, while in the farmhouse and in the basement the pavements, doors, windows and implants are not present.

Utilities
The property is provided with all the necessary utilities: the guesthouse is already finished, furnished and functioning, while the farmhouse and the basement need to be connected to the utilities.

Land registry details
Great Estate Group, through the owner's specialist, draws up a due diligence on each property, which allows to perfectly know the urbanistic and cadastral situation of every property. The due diligence can be required in case of real interest in the property.

Ownership Details/Contractual Obligation
The property is owned by private individuals and the purchase will be taxed according to the current laws.

Potential Land Use
This charming property is a luxury private residence located in one of the most beautiful areas in Umbria and it would be perfect as both main and holiday home. Thanks to its strategical position and its three independent buildings, it could also be used as touristic facility.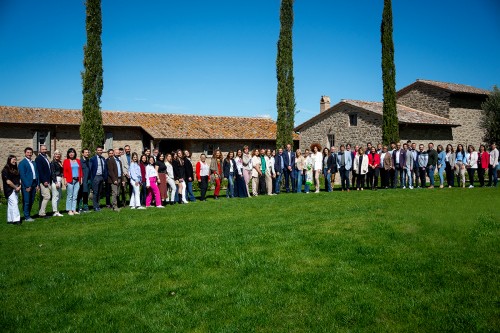 Great Estate†is an international real estate network, specialising in selling†farmhouses,†luxury estates,†luxury villas,†agricultural businesses†and†wineries. As well as coastal properties, tourist businesses and hotels. We can also advise on prestigious investment opportunities. We are located in central Italy, with our Head Office in†Tuscany. As well as having offices in†Umbria,†Sardinia,†Lazio, the†Marche,†Liguria, the areas around†Lake Como,†Lake Maggiore,†Lake Garda, and†Northern Italy. In addition to cities like†Rome,†Florence,†Venice†and†Milan. Great Estate†has a team of property consultants specialising in the Italian property market who are passionate about the beauty and culture of Tuscany, Umbria, Le Marche and Sardinia. We also have a team of international consultants . †With our expertise we can make it easier for you to buy your luxury home. The†Great Estate†real estate group has an international team of over 30 consultants, co-ordinated by†Stefano Petri†(Managing Director). The agency is professional, honest and successful. Its great success is due to our prestigious international clientele buying and selling our†luxurious properties.