Beschrijving:

In a hilly position, about 15 km from Arezzo and 22 km from Sansepolcro, we offer this typical historic Tuscan farmhouse from the year 1700, with 3.11.17 hectares of land and a small farm attached.

Location
The property is located 15 km from Arezzo. 8 km away is the first village with services. To reach the property you have to go along a dirt road for about 3 km.

Description
The property is located in the enchanting setting of Valcerfone, surrounded by a pristine and evocative landscape. The stone farmhouse consists of about 140 square meters and two agricultural outbuildings, one of which is to be restored. The main house was completely restored in 2019 and consists of a kitchen on the ground floor, which leads to a large living room with fireplace and one bathroom. The second floor is accessed via a small internal staircase, and leads to a small hallway with a sofa bed and two bedrooms with bathrooms. The outdoor space includes a large garden overlooking the main farmhouse, 3.11.17 hectares of land largely enclosed for arable land, and a panoramic 8 x 4 meter above ground swimming pool. The land surrounding the property, in addition to the arable land, has woods and olive groves. The farm produces high quality certified organic extra virgin olive oil, with its own registered trademark, producing about 500 - 1/2 liter bottles a year.

State of repair
Year of construction: 1700. Year of last restoration: 2019.

Utilities
Quality of the heating system: less than 5 years old. Electrical system quality: less than 5 years old. There is a well and connection to the local aqueduct. LPG heating and fireplace stove. Energy class E.

Land registry details
The Great Estate group carries out a technical due diligence on each property acquired through the seller`s technician, which allows us to know in detail the urban and cadastral status of the property. This due diligence may be requested by the client at the time of real interest in the property.

Ownership Details/Contractual Obligation
This property is in the name of a natural person (s) and the sale will be subject to registration tax according to the regulations in force (see purchase costs from the private individual).

Potential Land Use
Perfect for lovers of nature and tranquility who choose to live in an uncontaminated environment. Perfect also as a second home.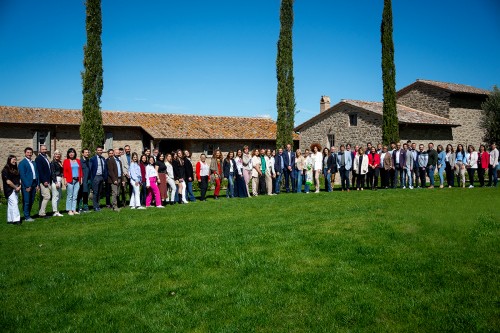 Great Estate†is an international real estate network, specialising in selling†farmhouses,†luxury estates,†luxury villas,†agricultural businesses†and†wineries. As well as coastal properties, tourist businesses and hotels. We can also advise on prestigious investment opportunities. We are located in central Italy, with our Head Office in†Tuscany. As well as having offices in†Umbria,†Sardinia,†Lazio, the†Marche,†Liguria, the areas around†Lake Como,†Lake Maggiore,†Lake Garda, and†Northern Italy. In addition to cities like†Rome,†Florence,†Venice†and†Milan. Great Estate†has a team of property consultants specialising in the Italian property market who are passionate about the beauty and culture of Tuscany, Umbria, Le Marche and Sardinia. We also have a team of international consultants . †With our expertise we can make it easier for you to buy your luxury home. The†Great Estate†real estate group has an international team of over 30 consultants, co-ordinated by†Stefano Petri†(Managing Director). The agency is professional, honest and successful. Its great success is due to our prestigious international clientele buying and selling our†luxurious properties.