Beschrijving:

Magnificent stone farmhouse just a few kilometers from Cortona with an enchanting view. This property has an area of ''550 square meters, and is surrounded by approximately 5 hectares of land.

Location
Although the property belongs to the municipality of Tuoro sul Trasimeno, the farmhouse is located near Cortona.

Description
Elegant stone farmhouse recently renovated, with an enchanting view over the town of Cortona. This farmhouse has a cadastral area of ''550 square meters, and is made up of three levels. On the ground floor, you will find a large living room with antique terracotta floors, wooden beams, exposed stone, beautiful French doors and a fireplace. This floor also includes a dining room, kitchen, bathroom and access to the 30 sqm. porch with wood oven. On the second floor, you will find 5 elegant bedrooms (3 of which include an ensuite bathroom) a cozy living room and an additional bathroom. The basement includes a gym with exercise equipment and technical rooms. The property features a private swimming pool (12 x 6) with a panoramic view, equipped with services. Aromatic plants and flowers fill the garden, irrigated by two wells. In the grove adjacent to the property, you will find a small lake, lying in a natural reservoir fed by rainwater.

State of repair
This property is in excellent condition, with particularly refined finishes and original materials carefully recovered from the ruin on which the property was rebuilt.

Utilities
All services and utilities are active. Underfloor heating is powered by LPG. Water is supplied by two wells and a 4000 liter tank.

Land registry details
The team at Great Estate carries out a technical due diligence on each property acquired through the seller`s technician, which allows us to know in detail the urban and cadastral situation of the property. This due diligence may be requested by the client at the time of a real interest in the property.

Ownership Details/Contractual Obligation
This property is registered in the name of a legal person/s based in the UK, and the sale will be subject to registration tax in accordance with current regulations.

Potential Land Use
This property can be used as a first or second home, but can also be included in the tourist rental circuit with excellent profitability.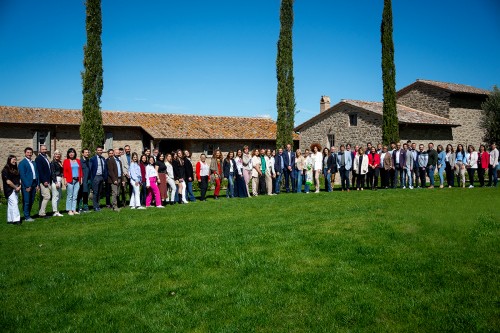 Great Estate†is an international real estate network, specialising in selling†farmhouses,†luxury estates,†luxury villas,†agricultural businesses†and†wineries. As well as coastal properties, tourist businesses and hotels. We can also advise on prestigious investment opportunities. We are located in central Italy, with our Head Office in†Tuscany. As well as having offices in†Umbria,†Sardinia,†Lazio, the†Marche,†Liguria, the areas around†Lake Como,†Lake Maggiore,†Lake Garda, and†Northern Italy. In addition to cities like†Rome,†Florence,†Venice†and†Milan. Great Estate†has a team of property consultants specialising in the Italian property market who are passionate about the beauty and culture of Tuscany, Umbria, Le Marche and Sardinia. We also have a team of international consultants . †With our expertise we can make it easier for you to buy your luxury home. The†Great Estate†real estate group has an international team of over 30 consultants, co-ordinated by†Stefano Petri†(Managing Director). The agency is professional, honest and successful. Its great success is due to our prestigious international clientele buying and selling our†luxurious properties.