Beschrijving:

Large farmhouse with olive grove built in the 1970`s in Tuscan style, in a favorable position on the hills surrounding Castiglion Fiorentino and overlooking the valley.

Location
Casa Ristonchia is located near the town of the same name in the municipality of Castiglio Fiorentino, easily reachable 4 km away.

Description
Large Tuscan-style farmhouse builtin the 1970`s on one of the hills surrounding Castiglion Fiorentino, a short distance from Cortona and Arezzo. The farmhouse is on three floors. On the ground floor, the entrance leads to a large bright living room with fireplace, partly used as a dining room, then we find the kitchen with fireplace, laundry room, complete bathroom, pantry and technical room. A large wooden staircase leads to the upper floor where we find 4 bedrooms and 4 bathrooms, and a study which can be converted into another bedroom. In the center of the corridor that gives access to the rooms, a spiral staircase leads to the habitable wooden attic, where the library is located. The property has a pellet boiler with solar water system, single buffer for domestic hot water and heating. The access road to the farmhouse is only a short dirt road, the automatic gate and driveway lead to the house. About 4.2 hectares of land made up of woods and an olive grove in production.

State of repair
General structural safety: load-bearing structures built for more than 30 years. Energy saving level: non-classifiable bee. Degree of ordinary and extraordinary maintenance: sufficient. Degree of internal finishing: sufficient. Rationality, functionality and `flow` of the internal spaces - Internal layout: good. Degree of external finishing: sufficient. Congruity of the surfaces of the uncovered and covered spaces with respect to the surface of the building: good. Year of construction: 1975. Last renovation year: 1988.

Utilities
Cooling system quality: absent or built for more than 30 years. Water system quality: absent or built for more than 30 years. Heating system quality: absent or built for more than 30 years. Sewage system quality: absent or built for more than 30 years. Electrical system quality: absent or built for more than 30 years.

Land registry details
The Great Estate group carries out a technical due diligence on each property acquired through the seller`s technician, which allows us to know in detail the urban and cadastral status of the property. This due diligence may be requested by the client at the time of a real interest in the property.

Ownership Details/Contractual Obligation
This property is registered to an individual/s and the sale will be subject to registration tax according to current regulations (see private purchase costs).

Potential Land Use
The property can be used as a primary residence or as a secondary home/vacation home for a family group, thanks to the number of rooms available, the activity of the already started guest house can continue.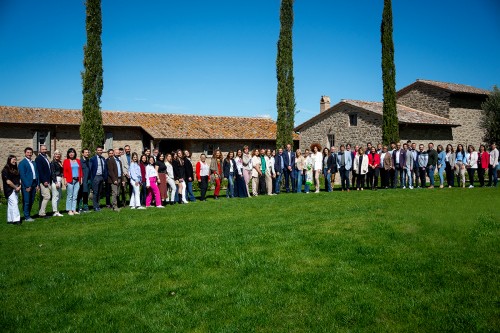 Great Estate†is an international real estate network, specialising in selling†farmhouses,†luxury estates,†luxury villas,†agricultural businesses†and†wineries. As well as coastal properties, tourist businesses and hotels. We can also advise on prestigious investment opportunities. We are located in central Italy, with our Head Office in†Tuscany. As well as having offices in†Umbria,†Sardinia,†Lazio, the†Marche,†Liguria, the areas around†Lake Como,†Lake Maggiore,†Lake Garda, and†Northern Italy. In addition to cities like†Rome,†Florence,†Venice†and†Milan.

Great Estate†has a team of property consultants specialising in the Italian property market who are passionate about the beauty and culture of Tuscany, Umbria, Le Marche and Sardinia. We also have a team of international consultants . †With our expertise we can make it easier for you to buy your luxury home.

The†Great Estate†real estate group has an international team of over 30 consultants, co-ordinated by†Stefano Petri†(Managing Director). The agency is professional, honest and successful. Its great success is due to our prestigious international clientele buying and selling our†luxurious properties.